PEOPLE ARE SO WEIRD.
aren't they?
i think they are.
i went to a dance class last night. it was really hard, probably because i haven't taken anything along the lines of ballet in yeeeeears. i enjoyed it, but i had to leave at the end because the choreography was just beyond anything i can do right now. the teacher was so odd though..Reggie Savage, or Mr. Savage as he prefers to be called. he just kept talking about how arrogant he is and what an ass hole he is. he didn't really seem that way to me though. it seemed like he spent more time talking about that then he did actually being that.
see, people are so weird.
also people are always trying to make other people talk shit. damn. like, i try and refrain from talking shit unless ive already talked the shit to that persons face or its something that i wouldnt mind repeating. but dang, people just always want other people to talk shit!!! why you talkin so much shit? weirdo!
i went to bed at 10pm last night, and woke up at 915am this morning. i'm refreshed.......@#$%^&*>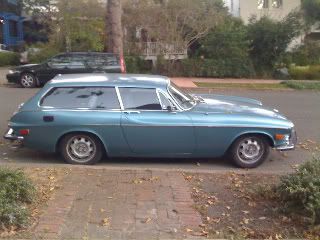 that car is the shit